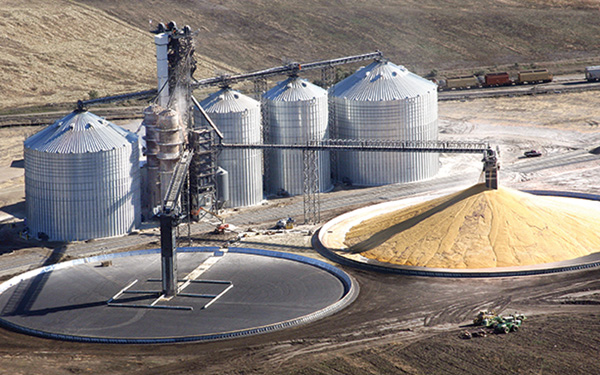 Panels can be easily moved.
Systems have a long life span.
Engineered for easy installation.
PRODUCT LITERATURE

Temporary Storage Brochure
VIDEO

Temporary Storage Video
Flexibility
Site Preparation
Economical
Long Life Span
Engineered for Easy Instalation
Flexibility
FLEXIBILTY
The systems can be configured in a multitude of arrangements to fit into the available space and, if needed, can be picked up and moved to a new location or stored out of the way when not needed.
Site Preparation
SITE PREPARATION
The Behlen system can be installed on slightly unlevel surfaced, reducing the need for extensive excavation.
Economical
ECONOMICAL
Temporary storage systems offer a cost effective alternative for short-term grain storage. Coupled with upright long-term grain storage bins, this combination provides flexibility to your grain storage facility and adds profitability by maximizing the amount of grain you can receive at harvest.
Long Life Span
LONG LIFE SPAN
The galvanized wall sheets and hot-dipped galvanized angle are designed to give many years of use.

Perforated trapezoidal panels are used to provide both strength and air flow, optimizing storage life of the grain pile.
Engineered for Easy Instalation
ENGINEERED FOR EASY INSTALLATION
The wall systems are assembled in 11.5' long sections in 1 or 2 panel heights. The pre-assembled panels are shipped in the leg folded position to save transportation cost. Once on-site, the angle iron supports are unfolded. A typical 100' x 300' x single panel system can be set up in one day.